When a Wi-Fi speaker is integrated with Spotify's Embedded Software Development Kit (eSDK), listeners can use the Spotify app like a remote to choose a device and play their content, seamlessly.
Commercial Hardware tools and the eSDK are available only for approved partners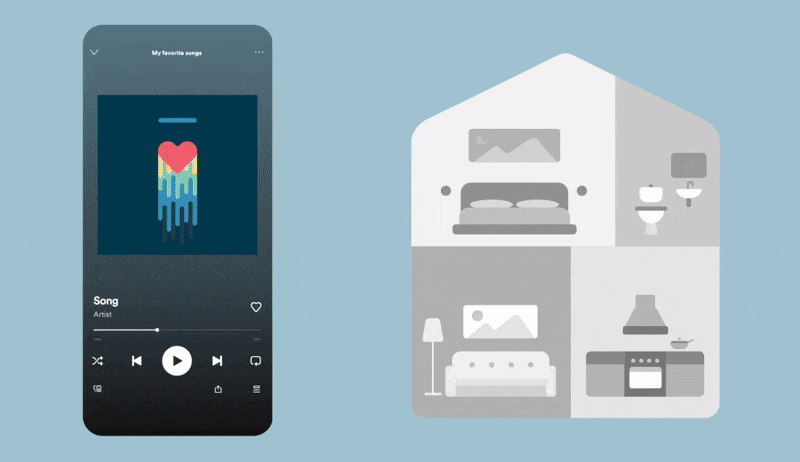 Spotify provides the SDK and tools for hardware integration in smart speakers, AV receivers or compatible devices to listen anywhere with Spotify Connect.
Spotify also enables integration with digital voice assistant like Siri and Alexa.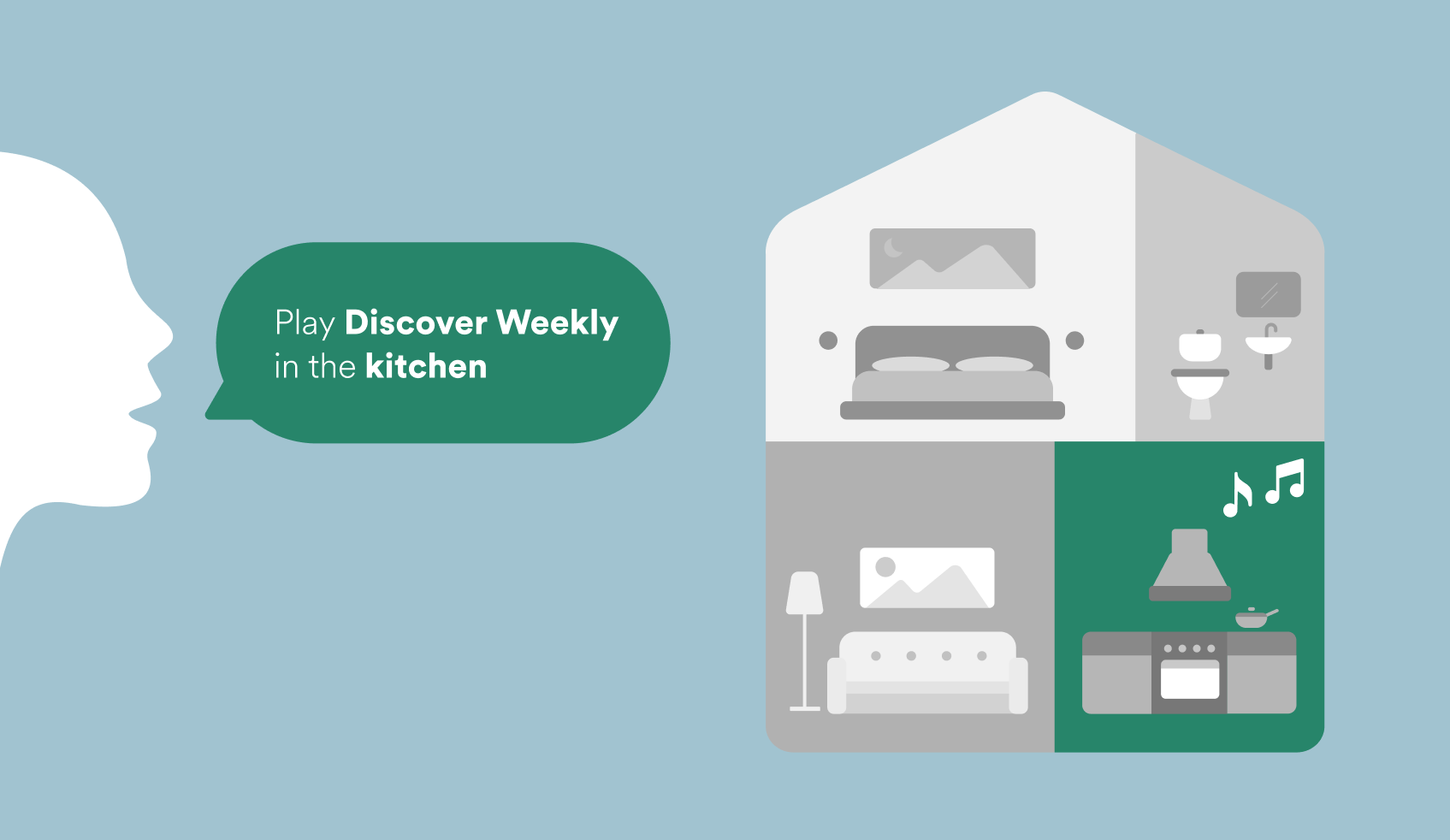 Here's how to integrate Spotify's SDK with commercial hardware:
Before you start
Please note that at this time, Spotify currently accepts applications only from organizations (not individuals). Check out the implementation requirements to make sure your hardware is compatible before you submit an application.
The whole certification process, from onboarding to the final launch, will depend whether you use a Systems Integrator or not: A Systems Integrator is a company that supports you and your integration with turnkey solutions, hardware modules, software, and other services that help device makers seamlessly integrate Spotify Connect.
If you use a Systems Integrator
If you use a Systems Integrator, they will help you with the implementation and launch steps described below, please reach out directly to the Systems Integrator to proceed.
The Systems Integrators take care of implementation and most of the steps in the process to get your product launch ready with Spotify Connect. Please check with your Systems Integrator to find out exactly which steps will be done by them. In any case, there are two steps that you have to do to get started:
Apply to Spotify by submitting a Hardware Partner Application form.
After approval, sign the eSDK and non-disclosure agreements. This enables your Systems Integrator to start working with you on the implementation.
If you don't use a Systems Integrator
Spotify only accepts new applications if you want to integrate a digital voice assistant such as Amazon Alexa or Google assistance on your Spotify Connect enabled device.
Submit a Hardware Partner Application. This will help Spotify understand your company and what kind of product you are thinking of building.
After approval, sign the eSDK and non-disclosure agreements to request an eSDK build. This enables you to use Spotify's tools and start building your product.
Certomato acts as Spotify's helping hand when developing your Spotify Connect enabled product. Spotify distributes the SDK build with Certomato, letting you test and certify products from a single tool. It also serves as a reliable environment for developing and submitting your product based on our latest requirements.
Please ensure you follow the minimum distribution requirements for approved Spotify Connect partners.
When your hardware product is ready, submit your certification in Certomato and send Spotify a test device. After Spotify has tested your device, you'll receive a certification approval and a distribution agreement which will need your signature. Now you product is ready to launch!
Once your product is officially launched, it will appear on Explore Spotify.